Simplified and Virtual Support
Last updated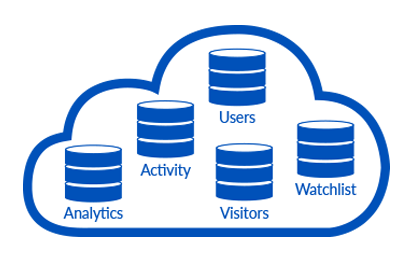 One Version of Software. One Database. One Version of the Truth
Support from Everywhere ADAWATAB
Remote Power Management
Automatic Software Upgrades
AI Based Health and Status Monitoring 24/7
Unified DIY Knowledgebase and Service Requests
BluSKY provides the fastest response, the fastest break fix times and the fewest number of truck rolls; typically increasing response times by a factor of 4 and cutting break fix times and truck rolls in half.
This is accomplished by having one version of software that runs everywhere for all customers. Only one version of software for Support to know. BluSKY's single database, a single version of the truth, visible to both end user and support eliminates all questions and guessing during the support process.
BluSKY enables a BluBØX system to be supported from everywhere using ADAWATAB. With the exception of changing out defective parts, almost everything that can be done onsite can be performed remotely and in a fraction of the time.
Integrated power management provides the ability to monitor, control and remotely cycle the power to any major system component.
Bi-weekly software upgrades are global, seamless and provide a continuously improving product and capability set without any effort on the part of the system integrator or end user.
BluSKY intelligently monitors, finds problems and alerts the right people 24/7. End users and system integrators are armed with a unified set of diagnostics tools that cover every core function and expose every transaction between BluSKY and the local system in real time.
BluINFO, a unified DIY knowledge base, provides a support mechanism for end users and system integrators to self diagnose and troubleshoot any system issue. When problems can't be solved, BluSKY provides and easy online method to request additional support.
Access Levels - System Generated
Alarm Diagnostics
Controller Diagnostics
Database Diagnostics
Floor Stop Schedules - Current
Intelligence Diagnostics
Notification Diagnostics
Person Reader Diagnostics
Video Diagnostics
Remote Power Management
Feature monitors System Health, Power Output Condition, Battery Activity, and Power History.

It monitors the power draw of the system or of the devices connected to the Power Supplies

It notifies lost or restored AC Power conditions, Fire Alarm input activations, excess current draws by cameras or locks, batteries at critical level.

It can serve to controls locks, reboot cameras, or perform other reset functions

Facilitates scheduled or manual battery checks.

All features are accessible remotely
Health and Status Monitoring
Continuously monitors hardware, software and communications to ensure everything is working properly

Notifies the proper group automatically if there is an issue and what the problem is

Proactively looks for potential trouble spots

Provides easy to understand system health dashlets and dashboards
Support
Virtual Remote Configuration and Commissioning

One-man test and "expect"

Virtual card swipe

Remote Power Management

Remote Support

Knowledge Base

Health & status monitoring

One database visible to Manufacturer, Integrator and end-User (what you see is what they see - WYSIWTS)

Automatic SW updates – Single SW version for all
Virtual Remote Commissioning
Virtual Commissioning = ability for a single individual to exercise, test and reconfigure all features of a system in a fraction of the time and cost of traditional methods. Feature supports :
Physical testing of the hardware: only one technician needs to be local, but he can observe all actions and reactions on a mobile device and modify configurations on the spot.
Remote testing of the databases and system configuration: technician uses virtual controls (such as virtual card swipes or the remote control of doors) to observe and correct system behaviors.
At the conclusion, the feature can generate a report that can serve as proof of completion to the system Owner.
Support from Anywhere