9 Key Features
BluBØX architecture is based upon the nine key disruptive technologies that make up a modern IoT and security platform. These technologies follow the natural progression of disruptive cycles that preceded the current generation and are aligned with the MegaTrends of our industry and technology in general.

BluSKY's cross-system, multi-site, multi-tenant database architecture is both flexible and powerful. It enables systems to be DIY, managed or both simultaneously. BluSKY's all-in-one architecture simplifies designing, implementing and supporting an IoT and security platform.
Choosing the right architecture is the most important decision when installing or upgrading a system. BluSKY's architecture will lead you down a path of limitless possibilities while proprietary client-server architecture is a dead end street.
Click to learn more about BluBØX and BluSKY
The BluSKY Difference - Architecture/Features/UX

Disruptive Technologies
The BluBØX Cloud
No additional cost
Same interface on all devices
100% available
No software updates
No deployments, No incompatible devices
Automatic firmware and software upgrades
Mobile, Wireless and Always Connected
Unlimited computing power and scalability
Unlimited storage, big-data analytics, and machine intelligence
Unparalleled communication and collaboration
Access 24/7 with any device, anywhere, any time
Biometrics
Multi-factor biometric scan
No card required
Multi-factor authentication
Credentials are always available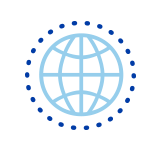 Unified Everywhere
End-to-End security
Out of the box unified
One database to service all needs
Better user experience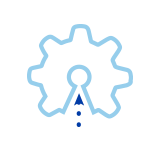 Open, Standard, and IP Connected
Non-proprietary
A future-proof Investment.
Tried and true
Industry Standard and compatible.
Ability to upgrade services without replacing hardware
Automated and Smart
Intelligent analytics
Situational awareness
Rule-based decisions. Real-time execution
Self-learning, self-assessing, and self-adapting security
Automated consistency